Titan Times
May 1, 2015
      Math State Test Reflection
           by Matthew Rodriguez
    The Math State tests are finally over. The Math State tests consisted of two days of multiple choice and one day of constructed responses. I felt that the first and third day were fair challenges. Day two was the day I had the most trouble with. Thankfully, Ms. Shea taught us how to make educated guesses if I really didn't know how to solve problems (which rarely happened!). The test covered mostly everything that we learned from class. I also learned that the test is always trying to trick you. That is something I will keep in  mind next time I take this test.
    Interview with Ms. Shea
    Q1.What was your experience with math tests when you were younger?
    A1. I don't remember taking test in elementary school. But in high school and middle school they were easy for me and I always did good on them.
    Q2.What did you try to do to get  your students prepared for these tests?
    A2.To prepare for the test I plan my lessons based on what I knew would be on the test. I also used questions from old tests. I try to give you guys tips for the test like process of elimination.
Q3.What is your opinion on these state tests?
A3.I think its important for kids to these test to see if they made progress but I feel like the tests are sometimes unfair. They involve a lot of reading, too much reading.
    All in all, the Math State Test was a bit of a challenge at some points. But with the preparation from my math teacher Ms.Shea I was ready to tackle any question.
The Wonderful World of FOOOOOD
By Nicholas Amiama-Gomez
    Welcome to the wonderful world of food!!! Here you can learn about many different types of food and where those certain foods originated. This article will be of interest to all chefs, bakers, anybody who makes any type of food. Without these people to make food we wouldn't be here, so we must thank them:
Now lets start with the information!
    Food is a very beautiful thing. Whenever I wake up I am always like             
        "Man I can't wait to eat breakfast today because eating is awesome!" And whenever I finish eating my food I always get really sad because eating is amazing. When my mom calls me for dinner I always run to get my dinner. Oh, and drinking is also awesome! It is just so refreshing and sometimes when I start I can't stop because it is so GOOD. Anyway enough about me Its time to move on to other people. We are going to be interview some people called  Gaspard and Ms. V Baker.
These are the Questions we will be asking them:
Gaspard
8th Grade West Prep Academy Scholar
Q: When did you gain a passion for cooking and why? A: I have a passion of cooking because sometimes I am home by myself and I have to cook and that is why I have a passion for cooking.

Q: What is your favorite food and Why? A: Fast food because they taste great and there are places that sell it everywhere.

Q: How does it make you feel when you cook and why? A: It makes me feel independent because I don't need help to cook and I am doing it on my own.

Q: Do you like to cook for your family and why or why not? A: I like cooking for myself because I get tired.

Q: What is your favorite meal to cook and why? A: Grilled cheese because it is very easy to make.
Ms. V Baker
A West Prep Academy Cafeteria School Chef
Q: When did you gain a passion for cooking and why? A: I gained a passion for cooking when I was about nine. I enjoy cooking.

Q: What is your favorite food and Why? A: My favorite food is making desserts.

Q: How does it make you feel when you cook and why? A: I feel real joyful because I love to feed people.

Q: Do you like to cook for your family and why or why not? A: I love to cook for my family because they love to eat my food.

Q: What is your favorite meal to cook and why? A: My favorite meal is fried chicken, collard greens, and baked Mac and Cheese and sweet potato pie.
    Now we have done an interview with two different people called Gaspard and
Ms. V Baker and we learned a little bit about me and I hope that you guys reading this have learned a lot and I hope you enjoyed this article. We will see you for the next article. This was it for "The Wonderful World of FOOOOOD". I will see you next time.
                                                     Google and Youtubes Secrets
Google holds a lot of secrets in the searches you make like if you type in Google underwater then you press im feeling lucky it will bring you to a google screen under the water not really under water but a cartoonish kind of background and this works with a lot of other things like google pac man and etc. If you try any one of these things you come to a screen that shows all the other secrets but some will not show up. Google epic is one that wont show up or google loco because people don't try theme as much. Youtube also has this when you type in do the Harlem shake the music will start playing then all of the search results will start to shake. The people found out when google said in an interview to try some of these things then a lot of people tried it and then people were making videos showing people how to do it themselves. Youtube also did the same thing and people started doing it. One that everyone likes doing is atari breakout, basically you go to google then type in atari breakout in the search bar and then press enter when thats done press images and you will be taken to a game of atari breakout in the google images which is very cool. A lot of these thing are cool I hope google and youtube do more of these in the future until then we sit and wait.
Name: Jaylen
A student of WPA
Grade 6
Q:Why could this be a bad thing for school kids?
A: its bad because its like hacking youtube and google.
Q:Do you think these should be there explain why?
A: yes because its fun for kids to do and have fun with.
Q:Why do you think they added these things in?
A: for kids and adults to have fun.
Q:What do you think of google stealing games and adding their own twist to it?
A its bad cause its like copyright.
Name:Angel
A student of WPA
Grade 6
Q: Why could this be a bad thing for school kids?
A:This could be bad for school kids because lots of people might take advantage of that and then the start using it day after day and it might ruin how their lives might turn out.
Q:Do you think these should be there explain why?
A:No because what will happen if they over use it and their parents find out.
Q:Why do you think they added these things in?
A:Probably because they wanted people to follow what Google was doing and that's probably why people have been making it themselves.
Q:What do you think of google stealing games and adding their own twist to it?
A:Yes because it is like a type of plagiarism but they start using it for their own purposes to make money and they take it away from the people have actually made that product.
Looks like everyone has different opinions about google and youtubes doings some think its bad some thinks its good in my opinion i think its
a pretty neutral thing because its not harming or getting anyone in trouble so i think its alright to have it around
       Which is the Best Superhero Team? Super hero showdown.
By Enoch Duah
Some people said that justice have some better fights with their villains like "Darkseid, Lex Luthor

, Brainiac, Doomsday and The Injustice League" in Dc universal but marvels have all types of villains we know of gods "Loki, Ultron, Doctor Doom, Count Nefaria." But both superheroes comics are cooler and better than other comics but for others going around in New York some pre teens and teens think that justice league is better than the avengers because all of the warner bros still around for too long and there's multi millions comics for the warner bros for twenty years.
Interview with Mr. Munoz, WPA Guidance Counselor
Which superheros is your favorite in comics series?
Batman, Nightwing , Green Arrow, Robin
2. Which is your favorite comics series your have read, and how did you feel about it?
Batman Hush introductions a new supervillain name Hush that force batman to use all his skill.
3. If you are going to make a fan favorite film which story you are going to make?
A justice league and a avengers story called "Tower of Babel."  
April 17, 2015
Edited by Adrian Hidalgo, West Prep Class of 2015
Take a Bow!
by Joele Francis and Enoch Duah
The West Prep Academy Spring Arts Festival is scheduled for May 15th, 2015. This year, thefestival will feature a production by the theater studio. Ms. Yeats' theater studio has been working for a long time rehearsing a musical called Once On This Island. The cast has been rehearsing their lines, singing and dancing. Ms. Yeats is the 6th grade math teacher, but she is also teaching the theater studio, for students who want to become famous actors like Will Ferrell, Jim Carrey and Martin Lawrence.
The students in Ms. Steinberg's art studio ar creating the costumes for the actors to wear on stage. Ms. Steinberg's studio are creating tie-dye costumes. The artists/costume makers are using items such as  sheets strings, waters, garbage bag and rubber bands. They wear rubber gloves to protect their hands while they dye the cloth into colors such as  blue, yellow, orange, pink. The rubber bands are use to hold the white cloth to make a cross. A bunch of garbage bags is to protect the dye from the ground.  We can't wait to see the finished products, they will look magnificent on stage!
Be sure to come to the Spring Arts Festival to checkout West Prep's student talent!
ELA State tests!
by Matthew Rodriguez
The ELA exams are finally over. The ELA exam is three tests separated into three days. My experience taking the exam was great. I was very prepared for the test. My Humanities teacher Ms. Lelyveld had my classmates and I doing short responses everyday. She taught us how to analyze evidence, structure paragraphs, and how to introduce quotes. When I finally got to the test I just used all of the techniques I've already learned which made the test easier than I thought it would be. I was feeling great while taking the exam. I paced myself and just stayed positive. My perspective of the ELA exam might be different from other people.
Interview with Mr.Kupferman
Q1. What was your experience with the ELA exam when you were in school?
A1. Honestly I don't remember ELA state exams in school when I was younger. I only remember the Regents exam in high school.
Q2. What do you think about the ELA exam now that you are older?
A2. I think we do need to have a test to measure what our children can do. At the same time i believe testing is becoming too much of a focus.
Q3. Do you have any advice for scholars at West Prep when taking the ELA exam?
A3.Pace is very important! Students need to understand what they have to do and how much time you have to do it.
 State Math Exam
by Yango Guzman
The Math Exam will be taking place next Tuesday, Wednesday and Thursday,  which will be the April 21st, 22nd, and 23rd. This test is going to have addition, subtraction, division,and decimals.
which means PEMDAS this test will probably be long but teachers are teaching the kids how to manage their time so that they don't run out of time and have to guess their answers and write or pick something wrong. This test will probably be very difficult but some kids study at home and review some strategies that math teachers have taught us over the years like the distributive property and the commutative property. These strategies will help you complete your test and pass the school year.
One thing that will help you on the test is PEMDAS, this is Please Excuse My Dear Aunt Sally
Parentheses

Exponents

Multiplication

Division

Addition

Subtraction  
I interviewed one 7th Grader named Sergienemodou Seck. He advises his classmates to sleep early and eat breakfast!
Good luck, West Prep Scholars!
2014-15 NBA PLAYOFFS
by Jadden Wilson
The NBA playoffs start this Saturday between the top 8 teams in the NBA in the Western and Eastern conference. There are a total of 16 teams. The two number 1 in each conference are the Golden State Warriors and the Atlanta Hawks. The matchups are Atlanta Hawks vs the Brooklyn Nets, Golden State Warriors vs the New Orleans Pelicans, Cleveland Cavs vs the Boston Celtics, Houston Rockets vs the Dallas Mavericks, Chicago Bulls vs Milwaukee Bucks, LA Clippers vs the San Antonio Spurs, Toronto Raptors,vs The Washington Wizards,and the Portland Trail Blazers vs the Memphis Grizzlies.
Tomorrow are the Wizards and Raptors, Warriors and Pelicans, Bucks vs Bulls and Mavericks and Houston Rockets.
My predictions are San Antonio Spurs vs The Warriors in the western conference and for the Cavs vs the Hawks in the eastern conference finals.
I interviewed Mr. Kearns. He is going for the Spurs and the Cavs in the NBA Final. Overall, he is going for the Spurs.
Los Angeles Clippers vs San Antonio Spurs
Adrian Hidalgo
The NBA playoffs are almost here - just one day away! We have been waiting for this all season long. The best 16 out of 30 teams compete with each other to try and become the 2015 NBA champions. Everyone is eager and can't wait. The best first round game is the Clippers and the Spurs. Already I have my predictions about every game but not for this game. The San Antonio Spurs have to defend their title and the Clippers have everything to lose. Working their butts of to have the third best record in the West, the Spurs have the six best record in the west. You can't blame them, even though they won the 2014 NBA champions they are out of fuel. They have been together 12 years straight, Tim Duncan, Manu Ginobili, and Tony Parker. But the Clippers got a young but ruthless big 3, CP3(Chris Paul), High Griffinition (Blake Griffin), Shot blocker Deandre Jordan.
I interviewed 8th Grade Scholar  Gaspard Guerrier:
Who do you think will win the round the Clippers or the Spurs?
Umm i think is the S… the clippers because they got Blake Griffin, Chris Paul, Deandre Jordan and also they play well with each other
Do you like the Spurs?
Yes because they got alot of great shooter and good ball movement
Who is more competitive?
The Spurs because they have been together for over ten years good chemistery
Who is your favorite player?
Jamal Crawford
King of THIEVES
By Nicholas Amiama- Gomez
    King of Thieves is an already popular but recent game that came out as an app on the phone. It allows you to steal gems from other players around the world. Here is a picture for it:
    It is a really fun game. Although you have to go through different leagues in order to become king. This is the order of leagues:
Wooden

Stone

Bronze

Silver

Gold

Ruby
    Now in order to pass a league you need to get gems. But that is not all. Those gems have some kind of value, and you can also enhance gems in order to make their value better and with the value of all of the gems' value combined, that will determine if you will move on to the next league and strive to being king of thieves, or be left behind in the dust and stay in the wooden league. Now we are going to have an interview with a person called Nicholas Amiama- Gomez. Now here are the questions we will be asking about the famous game, King of Thieves:
Q: What is your favorite part about king of thieves and why? A: My favorite thing about King of Thieves is probably the part where you can go online and steal other players gold and gems from around the world. I am actually a famous thief in king of thieves because of how much gold and gems I have stolen.

Q: What is your rank in the game and who is the character in that rank? A: My rank currently is the Stone league and the character in that rank is called Sleema. He is basically a really skinny guy holding a gem and he wears a cowboy hat and all raggedy and ugly clothes.

Q: How long has it taken you to get to the league you are in right now? A: The amount of time it took me to get to the rank I am in- Which is stone league- is about 6 days. It was a hard feat but it was really fun and I was really happy when I FINALLY made it to the stone league.

Q: Why did you decide to download the game? A: Well, the reason I downloaded king of thieves is because all of the other games on my phone were boring and I wanted something that is really interesting, so I decided to download this game.

Q: What is your favorite outfit and why? A: My favorite Outfit is so Obvious. It is the white shadow Outfit. The reason is because it has the best stats in the game and the Outfit just looks so COOL!!! Here is a picture of it and its stats:
STATS:
Health Points (HP): 300
20% more Gold
20% Gem steal chance
20% Best Gem pick chance
1000000000000000000000000000% More COOLNESS
March 20, 2015
Edited by Adrian Hidalgo, West Prep Class of 2015
NBA BALL Role Models
by Adrian Hidalgo
Many young boys want to grow up to become professional athletes. It's not surprising that the slogan of the  National Basketball Association (NBA) is: "NBA where Amazing Happens". For teenagers in middle school, basketball is a very competitive sport. Kids become eager to make it to the NBA. But it is really hard to make, so although many kids compete to play in the league, not many make it.
Many athletes who do become professionals in the NBA, have idols. For an example Lebron James and Kobe Bryant grew up worshiping Michael Jordan and other great stars. Other athletes have strong motivations to become successful. For example  Kevin Durant excuse was to get his mama out the hood and to make his coach proud that died at the age of 35, thats why his jersey number is 35.
I Interviewed Mr. Bereman


Did you/or do view NBA stars as role models?
When I was younger there were some that I looked up to.
Do you think you would have liked to play in the NBA?
Absolutely because to be to be able to play the game that I love and make money doing it there's not much better than that.
Who did you idolized growing up?
I think someone I always looked up to was Steve Kerr cause he could shoot really well and growing up all I could do was shoot.
Why are young kids so eager to be in the NBA?
Because they make money a lot of money, you get to play the sport you love for a career.
Were you eager to be in the NBA as a young kid?
I wanted to, yes,  because everyone that likes basketball dreams to be.
Do you think they should make it easier to make to the NBA?
I don't think there is any way to make it easy.  I think young people really have to work hard. 0.03% high school basketball players make it to the NBA, that's 3 out 10,000 kids make it to the NBA thats how difficult it is.
The ART-icle
By Nicholas Amiama- Gomez
    Art is a very beautiful thing,  although, it may come out ugly the first time it goes on paper. There are many different types of art. Surrealism, Abstract, Still- life, Sculpting, et cetera. Now my favorite type of art is surrealism because it allows me to take something that is real and add all of these things that would make it seem unreal. It allows me to free my inner creativity. A very famous surrealist is Salvador Dali. This is one of his works. It is a picture of a hand drawing a hand, but the twist is that the hand being drawn is drawing the hand that is drawing IT:
Here is an interview that i did with a person named Orges Bakalli. He is a Reel Works teacher who teaches set design.
Q: Why do you like Drawing? A: It lets me escape into a world where I can be free and draw something both realistic and nonrealistic.

Q: When you first started drawing did you feel proud about that picture or not? A: That picture i drew, I felt really proud about that picture.

Q: Why do you like Drawing? A: It lets me escape into a world where I can be free and draw something both realistic and nonrealistic.

Q: When you first started drawing did you feel proud about that picture or not? A: That picture i drew, I felt really proud about that picture.
Q: What is your favorite type and why? A: Film because i wanted to be a filmmaker and when you are doing film it combines many other types of art like music.
    Here are some things that you should know about drawing:
If you make a mistake, build on it and make it into a masterpiece

If someone does not like your art then ignore them. (unless they are giving you feedback)

BE AS CREATIVE AS YOU WANT!!!
                        PC VS Console Gaming
                        by Matthew Rodriguez
    PC vs console gaming is a topic debated by gamers and nerds all over the world. It is something that gamers can't settle so here are the pros and cons of each. The good things about console gaming is that it allows you to use a controller. Controllers can be so simple and feel more comfortable to people that are used to it. Another good perk with getting a console is there are many good exclusive games that will come out for the console. Sometimes more downloadable content comes to console or only come to consoles. Now one good thing about PC gaming is that the graphics are better. A PC can process higher graphics than consoles. You can actually upgrade your PC to your liking that can help the graphics become better. Using a keyboard and a mouse as your controller can actually help you be more accurate in shooters or in any game. Getting a PC can actually be less expensive than a console. This debate will never be settled but I asked some staff to see what they think.
Interview with Mr. Adler
Question: What do you like about console gaming?
Answer: I really like using controllers and the feedback the controller gives
Question:What do you like about PC gaming?
Answer:They are way cheaper and there is a way bigger indie scene,
Question:What games do you like to play on either one?
Answer: I really like Starwhal on PC. I've recently played Crypt of the Necrodancer.
Question:Which do you prefer,console or PC gaming.
Answer: PC! No question.
Interview with Mr. Munoz
Question:What do you like about console gaming?
Answer:I like that every game is a different adventure.You can play for the NFL, wrestle in the WWE, enlist in the military, or travel through space.
Question: Do you like PC gaming?
Answer:I don't like PC gaming as much as console gaming.
Question:What games do you like playing on either one?
Answer:I like playing Madden, WWE 2K15, Tales of Hearts, and NBA 2K15.
Question:Which do you prefer console or PC gaming.
Answer:I prefer console gaming. Especially because of role playing games.
The Hunt Is On!!!
by Joel S. Francis
Monster Hunter is a game that started in 2002 and has made about 14 games. Monster hunter is hunting monsters and capturing them and it was made by Capcom. Started on the playstation 2 there are over 200 monsters in the game. Recently the newest game Monster hunter 4 Ultimate came out and I bought it. In these games you get to kill monsters, complete guild quest's, craft armor and weapons from the monsters, mine and so much more!!! My favorite monsters are Gore Magala, Shigeru magara, Tigrex, Zinogre and Zamtris.
I interviewed our Guidance Counselor, Mr. Munoz, and a student named Matthew.
1.Why do you like Monster Hunter?
Matthew:variety of classes and freely walking.
Mr.Munoz:freely walking and multiplayer.
2.What's your favorite armor/weapon?
Matthew: Dual blades,Bracyidos armor.
Mr.Munoz:Sword: and Shield,Rathian armor.
3.What's your favorite/hardest monster?
Matthew: Shigeru Magara.
Mr.Munoz: Stygian Zinogre.
4.Do you prefer single or multiplayer and why?
Matthew:yes because of survival.
Mr.Munoz: yes I enjoy meeting new people.
5.Do you reccemend this game for other players?
Matthew: yes because of the RPG.
Mr.Munoz: yes I feel other players will enjoy developing and meeting new people.
DC vs. Marvel
by Enoch Duah
Which kind of comic books wrote about superheroes that are the best and some superhero's that are… okay? I'm talking about Warner Bros. DC and Marvel universal. Marvel's team "The Avengers" and the DC team are "The Justice League" and the Villains "The Brotherhood" and "D.O.O.M."
Which comic book series you like best "Marvel" or "DC?" Marvel is a comic series made from the great Stan Lee an elderly who made comics from his old years. Warner bros who are the brothers "Albert Warner, Harry Warner, Sam Warner, Jack Warner."
Marvel series are sometimes scatter all over the place like "The Superior Spider-Man." It talks about Peter parker's mind share with Doctor Octopus's, The Uncanny X-men so on, Dc series have these interesting things that would be gods time traveling or parallel universe.
Some characters are rich some are modern day or scientists have origins that can't be explain. I heard that Dc's is the better than Marvel's it have better interesting dialog to a character's past, and movies from dc have more money than marvel's and Tv shows. But my opinion is marvel's because  the first movie I saw was Spider man in 2002, but both comics have every great series they have this topic when villains are smarter more antagonist but feel conflict of ruling the world.  
March 6, 2015
Edited by Adrian Hidalgo, West Prep Class of 2015
Call for Stories of Eviction
by Matthew Rodriguez
The 7th Grade will be studying the Trail of Tears in Humanities. The Trail of Tears is when Andrew Jackson wanted to purchase some more land (the pieces of land included Georgia, Alabama, North Carolina, and Florida). But, Many Native American lived in those places. Since Andrew Jackson was the president he made the decision to buy the land. This could not happen unless the Native Americans were kicked out. So the Native Americans had no choice than to leave their land. More than 17,000 Cherokee had to leave their homes and were forced to go west because troops would make sure they would. This was a very harsh decision for Andrew Jackson to make. Something similar to this still goes on in this world today. That is eviction.
According to Dictionary.com eviction is "to expel (a person, especially a tenant) from land,a building, etc." People are kicked out of there homes everyday. Here at West Prep Academy we would like for you to come and discuss eviction and how what was going on in 1838 and 1839 is still going on today.
Please share your knowledge with us, if you have:
a) experience with a homeless shelter either as staff or as resident
b) ever been evicted
c) ever had to evict someone as a landlord
d) experience working in housing policy or advocacy either via government jobs or nonprofit organizations.
If you are interested in sharing your story, please contact the Ms. Lelyveld in room 131 or at '; // -->     http://gothamist.com/2014/02/
Derrick Rose and his Injury
by Adrian Hidalgo
Derrick Rose injured. He tore his medial meniscus . He already got his surgery. They said it was a successful surgery. The surgery lasted no more than 15 minutes and he was able to walk out the hospital,  able to bear full weight. Derrick Rose's General Manager said that Rose should return to play basketball in four to six weeks. And in just one week he will return to practice. In the 2012-2013 season Rose missed the entire season due to his torn left ACL.
I interviewed Mr. Kearns
Do you like Derrick Rose as a player?
yes.
How did you feel when Derrick Rose got injured?
I feel bad for him real bad for him because he is so young and he is one of my favorite players in the league, and I seen great players leave the league because of injury.
What can Derrick Rose do to return the way he was sophomore season winning MVP?
I honestly don't think he can return the way he  used to befor or his injury because of his injury. I think he can be effective  but he has to change his game.
Do you think Derrick Rose will take his team to the playoffs?
I think the Bulls as a team will make it but not on Derrick's back.
Do you think Derrick Rose will get injured again?
I have no idea but I hope not.
I also interviewed David Dawson
Do you like Derrick Rose as a player?
yea he nice.
How did you feel when Derrick Rose got injured?
I was devastated because I really like him. And this is not the first time he got injured
What can Derrick Rose do to return the way he was sophomore season winning MVP?
I think he need to take a whole season off and just relax.
Do you think Derrick Rose will take his team to the playoffs?
Yes he going to take em to the playoffs.
Do you think Derrick Rose will get injured again?
yea because  he get injured every year he go in to hard he dont take time to relax.
Derrick Rose got injured but will be playing basketball soon. We wish him the best and we hope he recovers soon.
2014-15 Super Bowl and AFC,NFC Game Recap     
Jaden Wilson
SUPER BOWL 49 WHO WON COLTS,PACKERS,SEAHAWKS OR  NEW ENGLAND PATRIOTS.
Know the Seattle Seahawks are one time super bowl champs.The Indianapolis colts are two time super bowl champs.However you have the tied super bowl champions the New England Patriots and the Green Bay Packers.In the NFC championship game 2014-15 game was the Seahawks vs the Packers.In the AFC was the New Englend Patriots vs the Indianapolis Colts.
In the NFC game the box score was 28-22.Seattle Seahawks won at overtime.Jermaine kearse caught the 35 yard touchdown pass.At the 11:41 time.
In the AFC championship the box score was 45-7.The winner was the New England Patriots.The game was a blow out a few people said on the News and the Daily Times.
Know for the SUPER BOWL!!!! The New England Patriots vs the Seattle Seahawks.The game was good a game sad for some people but a good game.Here a game recap (7-0) (7-7).(14-7) (14-14) half time the Seattle Seahawks tied it up in 9 seconds.The Seahawks get there first lead by a field goal then the score was (14-17)then Seahawks got touchdown with doug baldwin and the score was (14-24).Every Patriot fan was nervous… but then brady throws it to Julian Edelman.then the score was (21-24)then Brady throws it to Danny Amendola for Patriots lead (28-24).Seahawks possesion Russell Wilson passes it to Jermaine Kearse to the five yard line then a pass to Marshal Lynch at the 1 yard line. 58 seconds left every Pats fan nervous again.Then Wilson throws it and its interception by Malcolm
Butler.
 Bullying
By Enoch Duah
  How many of you know about bullying? Well if you don't know about Bullying is unwanted, aggressive behavior among school aged children that involves a real or perceived power imbalance. One, other kids are laughing at you saying something in facebook or twitter how you are different or what you laughing for a mistake, or there just laughing at you for whatever for some reason. But there's nothing wrong with you in fact they are laughing at you for no reason at all like how you are speaking, you don't know what are you talking about or don't know what item in school. There's some bystanders who don't do anything like don't defend you, but this have to stop.All those making fun of or how something it can make you feel better is got to go away. In some news 4,400 deaths per day or a week for teens, childrens, or adult who are often to other adults
What are the emotions of kids who are bullied?
They feel depresseD

Mad

They feel left out
Why do kids bully others?
The kids who are bullied others  because they been bullied in the past

They have something inside of them just snap

They just followers
What else should we know about Bullying?

 
People who bullied other people that they just get trouble

They didn't get want they want   
        Faze Clan and Ttheir Success
   Yanko Guzman                                         
The Faze clan was created back in the year 2009 they are a Call of duty trickshotting clan (a trickshot is a way to show your style in a video game by doing something cool) who got huge on youtube when their leader posted a video of him doing a trick shot then he created Faze. When Faze temperrr the leader said he needed members for the clan the best of the best tried to join and the best were Faze banks,Faze adapt,Faze apex,and Faze rain. These members all live in the same house in new york they base their life on youtube by posting video's of them playing video games some may call it dumb but they were successful from it especially Faze rain aka Jordan That  he has over 1,000,000 subscribers on youtube. Nordan shat is very famous when it comes to videogames and call of duty. Faze has other members that are also youtubers like Faze jev,Faze pamaj, And Faze agony. The Faze clan does surprise appearances at birthdays and other things. They have made a success of what they do they always say in their videos always do what you're best at they always say do what you love they love what they do and they love their fans for helping them get that far.
I interviewed fellow 6th grader, Anthony Rivera.
Do you know who Faze is? Yes they are a video game clan.         
2) What do you think of them? I think they are amazing because they have over 1 million subs on youtube.                      
3) Do you despise what they do? Its kinda good but then bad because they are entertaining people because video games are to entertain but its bad because they curse.
4) Do you think they should have all the popularity they have? Yes i think they should have it because they are famous for what they do and they entertain the people of youtube.
5) Lastly would you subscribe to them on youtube? Yes i would because the name Faze is awesome and people love call of duty and call of duty is very cool.
So Faze is a call of duty clan and they love what they do they don't get bothered by haters they love their fans and everyone who says positive things about them they have a 1,000 members who do the same thing they always do trickshots.
Super  SMASH Bros. BRAWL  EDITION
By Nicholas Amiama- Gomez
    Super Smash Bros. Brawl is one of the most loved games in the world. It combines most of the Nintendo,Capcom, and Sega characters (More about this in the Super Nintendo!!! article). Now this is a complete list with all of the playable Super Smash Bros characters in it:
Bowser

Bowser Jr.

Captain Falcon

Charizard

Dark Pit

Diddy Kong

Donkey Kong

Dr. Mario

Duck Hunt

Falco

Fox

Ganondorf

Greninja

Ice Climbers

Ike

Ivysaur

Jigglypuff

King Dedede

Kirby

Link

Little Mac

Lucario

Lucas

Lucina

Luigi

Mario

Marth

Mega Man

Meta Knight

Mewtwo

Midi Fighter**

Mr. Game & Watch

Ness

Olimar

PAC-MAN

Palutena

Peach

Pichu

Pikachu

Pit

Pokemon Trainer

R.O.B.

Robin

Rosalina & Luma

Roy

Samus

Shiek

Shulk

Snake

Sonic

Squirtle

Toon Link

Villager

Wario

Wii Fit Trainer

Yoshi

Young Link

Zelda

Zero Suit Samus
Non- Playable Characters
Ancient Minister

Crazy Hand

Dark Emperor

Doun

Fighting Alloy Team

Fighting Polygon Team
Now there are A LOT of Super Smash Bros Brawl characters. Now there is also something that you can get called a trophy. Trophies are collectibles that you can get through classic run, smash run, target blast, and HOME- RUN CONTEST(literally all caps). Also in the Wii version of super smash bros you can get another collectible called a sticker. stickers can be pasted onto a piece of paper and you can then take a snapshot of the stickers that you put onto the sheet of paper. now enough with the super smash bros info, we are going to start taking interviews. these are the 5 ?s and here they are:
What is your favorite super smash bros brawl character?

Why?

What is your favorite thing about SSBB?(other than the character you like).

What character do YOU think should be included in super smash bros brawl?

Whose final smash is your favorite?
Now we are going to interview a boy named Joel Francis. 1). My favorite character is Lucario. 2). Because I love his Aura sphere in his final smash and I like all of his attacks. 3). I love the format of the game as a computer game and the it evolved so it could be played on different consoles. 4). Garchomp because it is my favorite character and it would be awesome to see him inside the game and his final smash would be his mega.
5). Charizard because he is his mega in his final smash and he is FREAKIN' BOSS BRUH!!! Now this was a interview with Joel Francis. We have one more Bonus Question and it is: What was your favorite version of super smash and why? Bonus). Super smash bros brawl 3DS and Wii U because of the amino characters. Now this was it for the info and for the interview. I would like you to smash with me,but I don't know my friend code.
Boss Nintendo!!!
By Joele Francis
Nintendo Co. is a Japanese electronics company. Nintendo is famous for making consoles and games.Nintendo was founded in the 1880's,which started making cards but evolved into making the games you love.I love all Nintendo consoles,my favorite is  the new3DS xl.
    Nintendo has made so many characters that include the companies sega and capcom ( you will learn more in the super smash bros article).My favorite nintendo ( and sega and capcom) games are pokemon,monster hunter,Sonic,Megaman,Kirby and Mario,The legend of Zelda,Kid Icarus,super smash bros,Star fox,Metroid and etc.
            Interview Questions:
1.Why do you like Nintendo? Mr.Wagner: Theres games for adults as for children and wii motion and movement.
2.What's your favorite Nintendo game? Mr.Wagner: Skying games.
3.What Nintendo games do you recommend for other gamers? Mr.Wagner: Just Dance.
4.What are favorite Nintendo characters? Mr.Wagner: I like when you make avatars.
Nintendo was made in Kyoto,Japan. Nintendo made my favorite games.
February 13, 2015
Edited by Adrian Hidalgo, West Prep Class of 2015
NBA All-Star Weekend!!!!
By Matthew Rodriguez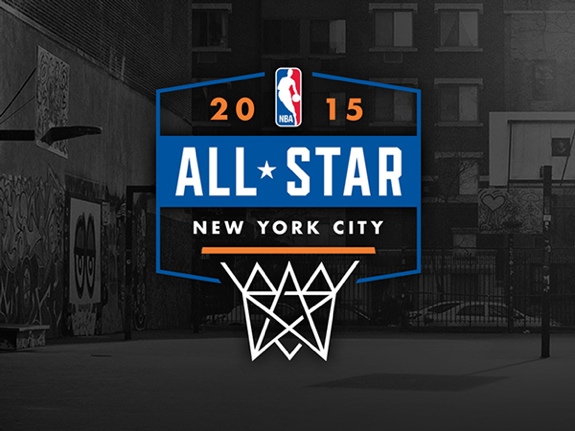 NBA All-Star weekend is starting Friday February 15, 2015 and it will end on Sunday February 17, 2015. On Friday the events will be the Celebrity Game, and the Rising Stars challenge. On Saturday the Shooting Stars, Skills Challenge, Three point contest, and the Slam Dunk contest will take place. Finally on Sunday, the All -Star game will happen. The All-Star game is when the Eastern conference goes against the Western conference. This will help people know what some staff thinks about the events. This topic is important because of what is going on tomorrow with the NBA. This is also important because it is a great weekend for NBA fans.
 Interview with Mr.Munoz
Q.What is your favorite All Star Event?
A. I've always been a big fan of the dunk contest.
Q.Who do you think should have been an all star?
A.I believe that Derrick rose should have been an all star.
Q.Who are you looking forward to seeing play?
A. I am actually excited to see Marc Gasol go against Pau Gasol because it is brother vs brother.
 Q.Will you be attending the events?
A.I wish I could have attended the event but i'll be watching
Q.Are you going for the East or the West?
A.Im going for the east.
Interview with Mr. Harrison
Q.What is your favorite All Star Event?
A. The skills event is my new favorite event.
Q.What is your favorite All Star Event?
A.I think DeAndre Jordan should have been selected. Derrick Rose should have definitely made it too.
Q.Who are you looking forward to seeing play?
A.I look forward to seeing everyone show their skill and play.
Q.Will you be attending the events?
A.I might attend the events at the Barclays Center.
Q.Are you going for the East or the West?
A.East!!!!!!!              
S-PET-Tacular Talent Time
By Nicholas Amiama- Gomez
Pets are animals that make us happy when people are feeling sad. There are many types of pets: Dogs, Cats, Fish, Parrot. Pets never fail to make you happy. They look cute when they sleep, they look cute when they are awake, they are just plain cute. Although pets are really cute, it takes a lot of responsibility if you want it to live a really long life. Pet owners must remember to  feed pets everyday, three times a day. It's also really crucial to train your pet so that it won't do its business on something other than than their own Bathroom.  If you have carpet or rug and they are not trained it will be harder to clean up it's business.
I interviewed fellow 6th grader and pet-owner, Joelle Francis.
Joelle has had several pets throughout his childhood. "Yes. I've had a dog, 3 hermit crabs, 15 fish,  and 2 Bearded Dragons". Next we asked him how old is your current pet, and he said "Well my dog is 2 years old and my Bearded dragon is 2 years old". Than we asked him did your parents let you get one at first and he said "Well, when I asked for a pet fish, I got one the next day". Than we asked him what made you think about getting a pet and he said "What made me think about getting a pet is when my mom gave me an Encyclopedia when I was 3 years old, it made me want to be a veterinarian but in order to be a vet, I would have to have experience with animals so I would have to get a pet, so then I got one". Last but not least we asked him on a scale of 1 to 10 how cute do you think your pet is and he said "I think my dog is a 10  because his 'mustache' makes him look cute and my Bearded dragon is a 6 because its eyes are round and cute and it looks nice".
    Takeaways for Pet-owners are:
1. Take care of your pet:  There are many different things you must do in order for your pet to be happy and not feel like it's nothing. You have to feed it, Take it to the doctor if its sick, make sure it doesn't take a bathroom break on your rug!

2. Make sure your stays healthy. Ways to make your pet feel healthy are to make sure it brushes its teeth. You can buy something called Dentastix which is a treat that is also healthy for your pets teeth. Also you have to give it a bath every few weeks.

3. Play with your pet so it won't be bored.
Well this was it for the interviews so next article will be coming out next week. So this is it for S-PET-tacular Talent Time so PET YA LATER!!!
Crowded Commute
By Adrian Hidalgo
In the trains more than 400 people got left back and couldn't board the train because the train was too crowded. Every day 1.3 people that board's the train to handle the rush. Even though there are 27 train per hour the train still get really crowded. There should be 3 feet of space between everyone. Every day when I take the train my back start hurting because the train is just so crowded. The train always stop on one stop and stays there for like 10 min. This is important because this effect  almost everyone that takes it.
What train do you take every day to get to school/work?
I take either the one train or the C train
Do you take the train downtown or uptown?
i live uptown but i take the train downtown to get to west prep
Is the train crowded?
The one train is extremely crowded
What about the C train?
The C train isn't too bad and I think its because it doesn't start as far uptown
Why is the one train so crowded?
I think the one train is so crowded because a lot of people get on in the bronx and their are a lot of in washington hight  taking the train downtown
How do you feel about the train being so crowded?
It kind of frustrates me that the train is so crowded. when i was growing up the train was not as crowded but know there are so many people living uptown that their are so many morning cumuners
What can the MTA do to fix it the train being so crowded?
I think their should be more trains. Instead of five trains in 15 min there should be 10 trains during rush hour.
Do you think crowdedness affect the delays?
yes because people get stuck in the train doors and the train can't leave
Is the train the only transportation you could take?
I could take the bus but then i would have to take the bus much earlier.
Its important to know that the train will always be delays because the train is always crowded. To fix this problem  the MTA should have more trains during rush hour. Until this problem is fixed be prepared to take the train because it's always crowded
Should Firearms be Illegal in the United States of America?
By Yanko Guzman
Some men and women say you don't need them they should be illegal it'll be a safer community just because you ban guns in America does not mean people will stop buying or using them. People can buy them no matter what, you can say its illegal but people will buy them maybe for decoration or to do something like commit a crime. In some countries guns are legal to buy and with that people can go out of the country and buy them and bring them back by sea or air it does not stop them. Making guns illegal wont stop crimes it will not a happy community it will be the same it always was. Having a gun and a child is a safety hazard though.
Mr. Rodriguez
Name of person interviewed:
Do you own a firearm?
   No, don't need one
Do you own a bb gun(fake gun)?
   No
How do you feel about guns?
Person feels that they are good means of protection depending on where you live at.
What's your opinion on guns being illegal in the U.S?
He believes that it The United States is one of the number one producer of firearms in the world, yet they are illegal which is very contradicting.
Do you think guns should be illegal or be legal explain?
I believe that they should be illegal depending on the circumstances, but instead of the government investing so much money on weapon productions, they should invest more in educating the youth in order to prevent future crimes.*
Pokemon Time!!!!    
Pokemon is a beloved anime,manga,game,collectibles,cards and etc.Pokemon in my opinion is awesome it allows me to fight without major violence.My favorite pokemon is Garchomp because of his stats,HP,design,mega evolution a etc.My first pokemon game was pokemon Fire Red and all the rest my faverite region is Johto.Pokemon was created by Satoshi Tajiri and his son.Pokemon is Japanese.The main character is Ash Ketchum fram Pallet Town,Kanto region.There also side stories that inlude different characters.My favorite typings are water,ground,fighting,dragon and fire.Pokeman was made in 1996.
                My questions are:
1.What's your favorite pokemon?:Nicholas:My favorite pokemon is Wailord and Ditto
2.And why?:Nicholas: For Wailord I love its design and cry and for Ditto I like it's cry and ability.
3.What's your battle style?:Nicholas:My favorite battle style is inverse and when it comes I like using stealth to set a lot of damage.
4.Why do you like pokemon?:Nicholas: Because my brother started playing and I grew intress.
5.What was your first pokemon game?:Pokemon Black.
What you should know:An inverse battle is when you connect to the internet to battle real life trainers. A pokemon ability is the certain power/ability a pokemon has. A pokemon cry is the sound pokemon make. Stealth rock is a battle move that throws rocks on the floor so every time the opponent switch's out a pok
emon it does damage.
Mega Garchomp               Garchomp  
   2015: New Movies
   By Enoch Duah
2015 promises many new movies in theaters, and on blu-ray DVDs. This year, fim fans have high expectations for superhero moves that are adapted from comic books.  I interviewed fellow 8th Grader, David Dawson. David agrees that using details from books like The Last Airbender or the Dragon Ball movie series and Harry Potter series. David agrees that while some movies adapted from books include great original details, some movies leave out crucial details, and some movies include details created by the filmmakers, that are not in the original books. We are excited to see the movies that come out in 2015.
Titan Times
January 9, 2015
Edited by Tyler Jackson, West Prep Class of 2015
The New Year
   By: Enoch Duah
  Here is the year two thousand and fifteen. Today there's snow outside but the sun just shined.  On New year's eve night people were counting down the ball drop, they were so exciting to change their New Year resolutions, like for example "This year I will not try to bully someone." A lot of people went to Times Square to watch some singers and the ball drop. Some singers went to do interviews with a woman who kissed a man on new year's.
 New superhero movies are coming.  They are the "Fantastic Four" where  three scientists and one teenager are hit into an asteroid and discover new powers that use them to stop doctor doom. "The Jungle Book" where an indian orphaned boy named Mowgli who raised in the jungle with some wolves. Mowgli is haunted by a tiger named Shere Khan, but gets help a bear named "Baloo" and a black panther named "Bagheera" this means we are looking forward to the 2015 movies.
The year of two thousand and fifteen will be exciting year for the Metropolitans Mets. They are going to be better than the Yankees. I think the giants are going to win because they have legend eli manning the quarterback. I think the rangers are going win the stanley cup. In basketball I predict that the New York Knicks are going to be in the finals but not the heat. I think that the Yankees are going to get a new player to make yankees better.
   In two thousand fifteen there is going to be two season of the power rangers show. It's called "Power Rangers Dino Charge." It's all about five teenagers are discovering new source of prehistoric power called the energems. The energems are the energy for ten dinosaurs for protection by an alien before they were extinct.  Now in the present day  an intergalactic bounty hunter wants to have the energems and annihilated the world. So now theses five teenagers use the power of the energems to change them. It's called the "Dino Chargers."  Now theses teenagers are going to have dinozords, weapons, and new powers they contained. Their names are (Tyler red ranger, Chase black ranger, Koda blue ranger, Riley green ranger,  and Shelby pink ranger).
  There is a new DC's comic book, it's called "DC Super Villains Justice League." and "The Guardians of the Galaxy Marvel Comics Staff." In the super villains justice league there is going to be a war with the superheroes dc and supervillains dc. And the the guardians of the galaxy is going to be meeting the Uncanny X-men of the trial of Jean Grey marvel girl.
So two thousand and fifteen will be an exciting year for us!
New Teachers for the New Year
    By Tyler Jackson
When students returned from Christmas break they were surprised with new teachers for the new year. The 8th grade has received ELA teacher Mr.Flemming, Math teacher Mr.Adler, and Social Studies teacher Ms.Nielson. When interviewed Mr. Fleming responded " I'm excited about teaching at a school with a cohesive community, like glue the inhabitants of West Prep stick together. The school is smaller than other schools I've taught at so I will get to know the students and staff very well. All schools have unique personalities, West Prep is definitely excellent and unique in it's own way. 
I hope the students will be ready to pick up reading books and their writing utensils and engage with literature". Mr. Adler says "I'm really enjoying teaching here at West Prep, i'm learning a lot. I want to continue learning a lot and be successful in passing my knowledge on to the 8th graders well. Every set of students is unique and West Prep is definitely no different.
Student Knowledge
By  Alicia Acevedo
Throughout the years student grades have increased one year, then decreased the next. Alot of students worry about drama, or they stress themselves out, for things they don't even need to worry about. This causes for the kids to fail their class, or to not do their homework. Taken that I am a student in west prep, I personally believe that the main reason that kids are failing and not completing the work is because, they worry too much about, what adults should be worrying about.
For example, kids worry about "What's going to happen when mom doesn't pay the bill, then get kicked out? Like where are we going to stay?" etc. But not only do they worry about what adults should be worrying about, but they also worry if there shoes are real, or if someone is going to comment on what they have on. (Not mainly if west prep because we use uniforms to prevent stuff like bullying and criticism. But for other schools) Kids also get really stress about drama. Also in website http://www.nber.org/digest/mar07/w12352.html it states "There is a well known, large, and persistent association between education and health. This has been observed in many countries and time periods, and for a wide variety of health measures. The differences between the more and the less educated are significant: in 1999, the age-adjusted mortality rate of high school dropouts ages 25 to 64 was more than twice as large as the mortality rate of those with some college."  This shows, the average death age for a dropout, compared to a person that makes it to at least collage.
For example, girls (mainly girls) get into friend conflicts. I mean, what's a friend if you never fight. But the fights that this generation of kids have, are intense. Meaning they fist fights instead of solving things out with words.
I then went to go and interview: 7th grader, Jeremy Neal.
" Do you believe that this generation of kids are failing more, than the last generation of kids?( The generation that is now adults)
"yes, because, i believe that the last generation than the last generation. I feel that this generation of kids, have more advantages that the last."
" What would be a resolution, that you would do to keep kids from failing school?
" I will help school improve, because some school learning standards are not as good as other school. If i had the power to do that i will do that."
"  What do you believe could be a possibility, for why kids are failing school?
"Um, I think that there is too much electronics, they had too much advantages, so they are abusing their power."
" What are some strategies that you use to stay with at least a 3 or a 4?   
" Um, i would do all my work that i need to do, and i give up my electronics for a little bit, and focus on what i need to do. "
" What are some things that distracts you down when you are learning?
" Some things that distracts me from learning, are thought of what i am going to do when i get home, and people who talk about me, I get engaged in the problems, and things that get me hype. Like if my moms tells me that we are going to Coney Island."
    Middle school students are struggling to stay involved with their school work. We need the support of our families and parents so our academics can progress.
Terrorist Attacks
By Maimouna Traore
On September 11,2001 at 8:45 am on a Tuesday morning an American Airline crashed into the North tower of the World Trade center. According to Histoy.com/ "9/11", this left a burning hole near the 80th floor of the 110 story tower, killing hundreds of people and trapping others on higher floors. A couple of minutes after the north tower was hit another American Airline turned to the World trade center and hit the south tower near the 60th floor. America was under attack.This caused commotion on the streets below and many shows were interrupted so people could be informed about the attack.
The attackers were Islamic terrorists from Saudi Arabia and several other Arab nations.While people were watching the towers burn another Airline crashed into the west side of the Pentagon.Meanwhile another plane was under attack and passengers knew about what was happening so the decided to take matters into their own hands and all of the passengers fought the 4 hijackers and the plane then lost control and crashed into a field in Pennsylvania. On this day many people lost their lives.
I interviewed Ms.Lelyveld About this topic and heres what he said
Maimouna: What were you doing on September 11 2009?
Ms.Lelyveld: I was a sophomore in high school at the Bronx High School of Science.  I was in the chemistry lab,  measuring the pH of a chemical''
Maimouna: What was your first reaction when you found out about the attack?
Ms.Lelyveld: The principal made an announcement over the loudspeaker, that a plane had hit a building. At first I thought that maybe a window in that building had gotten broken. I didn't realize what a big deal it was. It wasn't until I heard that all the bridges and highways were closed that I realized that something life changing had occurred.
Maimouna: Do you think another attack will happen?
Ms.Lelyveld: I hope not.
So do you think another attack will happen? I am not so sure myself, I guess we'll just have to wait and see.With all the threats coming in to the American military Are we supposed to be worried?
Would the USA Have Another War?
By Jeremy Neal
Alot of countries lately have been deciding to do war on an argument that can't be solved with only words. Most countries  solve it by physical contact which in other words fight or war. But there is a country that a lot of people are familiar with but rarely go through to much wars or conflicts which is the united states. Its a big question that is if the united states is going to have a war. The United States have no conflict with other countries and states do unfortunately no they won't have a war. But they are having a conflict thats inside the United States. Lately there has been conflicts with black and white people. For example Mike Brown, Eric Garner, and Trayvon Martin have been all shot by white cops. Many other black people have also been targets of racist police brutality. As a result, some black people feel the need to fight back.
If this tension continues to escalate, there may be a war within the United States, between blacks and whites.
I interviewed Mr. Barton to hear his perspective:
There have been riots in Ferguson, Missouri. Do you think there will be riots in other parts of the USA?
''Yes it is connected to economics. Riots is not the word for me, "movements" and "protest". The protests might continue.
Do you think the conflict with whites and black will get better as the year goes on?
I hope so, but I'm not certain, as Congress seems to be working against President Obama and he can't do a lot of things he wants to do. Not only things he wants to do but things that will make race relations better.
How do you think the conflict between blacks and whites will be resolved?
I think the way the conflict between caucasian and minorities can be solved is through education. As we become smarter we learn to appreciate and celebrate our differences.
In my opinion if the conflict and the killing with white and black people continue it may turn out to something really bad.I Think that this problem will be resolved and it won't happen again.Also i hope that the white and the black generation will make up and be a community.
    Selma Movie
        By Tyler Jackson
On Tuesday Jan 13, the 8th grade went to see the new movie Selma. It was a very educational movie about the struggle of voting in Selma. Mr. Kearns when interviewed said "The movie was very accurate because the casting looked like the real people. The movie gave me mixed feelings. Appreciation and disappointment because we came so far to struggle with the same problems today. Back in the south I felt the struggle a lot being black because you get judged a lot more. The movie won't make a difference in race relations today because we still struggle with the same problems and a movie won't change the problem".  A movie alone can't change things, but raising awareness among scholars like ourselves, certainly can!
Police Brutality
By: Alicia Acevedo
What is police brutality? Police brutality is when a police officer abuses a citizen. In  the last couple of years, the police have been hurting people for no reason. Victims of assault from the police (recent) are:
18 year old, Mike Brown (A.K.A Big Mike) killed for walking in the middle of the street. Killed by an officer, At least six bullets hit Michael Brown, including a fatal shot to the head, one bullet entered the top of Brown's head.

43 year old Eric Garner killed by a group of police officers, his last words were " I can't breath." The police did not let go. Mr. Garner was caught selling an illegal cigarette. Now there is a route from the people.

12 year old Tamir Rice was shot and killed because because was caught with a fake gun ( a water gun) and someone called the police, and the police without hesitating shot and killed Tamir Rice.
These were not the only people that were killed by police, but these were some of the more recent, high profile cases. Some people view these murders as racist moves done by white police.
I interviewed Mr. Munoz, the guidance counselor, about this topic:
Looking at what is going on in the real world, how would you try to help the students to not do thing to attract negative attention?
" One thing I tell children is, to look at their best self, because its so important what your parent and teachers have taught you, but whats even more important is to use it. My job is to help the students develop strong emotional stability.
Do you think it is right that the police are doing things like this to the people?
" I don't. Police officers need more S.E.L.  (Social Emotional Learning) training. Officers need to regulate their emotions, just like the people they " protect"  and "serve."
What would you do if you see a police officer abusing a person (associate, friends, family, or even a stranger)?
"I would call 911, and I understand that they are the police but I would report it. i would try to regulate my emotions, because me getting excited would just make the situation worse."
Do you think what the police are doing is smart?
"I think they just need more training and regulation of their emotions. I wouldn't say it's smart to get excited because you're taking a tense situation and making it worse."
Regulating emotions is one key to making the U.S.A. a safer country.
Gang Violence
by Tyler Jackson


Gang violence is everywhere. It can take different forms, and have different levels of severity. But no matter the degree, it is always destructive.
Mr. Ginsburg says "Gang violence makes me feel uncomfortable because I know individuals could be putting their talents and thoughts to better use. It is unnerving". Gang violence affects his everyday life because "It seeps into the culture of my students". Gang violence is used as a substitute for people to feel accepted and the violence is a result of such. I think it can be fixed with a better education and greater opportunities for young men and women to be proactive members of society".
Even though "801 v. 802" seems to be a rivalry, it's important that West Prep not start mimicking a destructive culture.
      2014 Turkey Bowl
     by Jeremy Neal and Enoch Duah
The 2014 Turkey Bowl at West Prep Academy was a great success . Several scholars from the Journalism Studio interviewed people  at the event to document the moment.
Enoch interviewed Ms. Manchard:
Ms Manchard said, "The Turkey Bowl is the time where all west prep students get together as a family and play games and have fun.
Alicia  interviewed Angelica:
Angelicia said "It give students a place for them to eat and to spend time with friends and family." The 8th grader went on to say, "I get to see everyone I love.  The West Prep Turkey Bowl can really bring students and teachers together."
This means that a lot of people enjoyed the Turkey Bowl and they understand the true meaning of it. Everyone had lots of fun. This is an event we will remember forever.
This is by journalism group: Enoch, Alicia,Tyler, Maimouna and Jeremy and especially Ms. Lelyveld
West Prep Academy Events: Winter Arts Showcase
by Maimouna Traore
On December 16th West Prep will be having their 4th annual winter arts Showcase and its is something you may want to look forward to with performances by the school Marching Band and Twirling Titans.
Students will be showing what they have been doing in their Titan studios. The studios presenting are:
Journalism
Yearbook
Debate
History of Sports
Titan Recording Studio
Girls Only
Visual Arts
Mythbusters
Sign Language Buddies
A Lady at the Table
Dr.Who
When I asked Ms.Costa about the Winter Arts Showcase here is what she said:
Maimouna: Why do we have a Winter Arts Showcase?
Ms.Costa:So kids can share what they are doing in their studios.
Maimouna: How was the Winter Arts Showcase last year?
Ms.Costa:Its was a huge success and it was packed.
We are looking forward to another great event to add to the records. Look out for reports from the Winter Arts Showcase in the West Prep Titan Times next week
Titan Times
November 21, 2014
Edited by Alicia Acevedo, West Prep Class of 2016
Seattle Supersonics by Jeremy Neal
The Seattle Supersonics were A NBA team that used to be one of the best. However, in 2007, the team changed owners, cities and names. Seattle was no longer funding the team, so the NBA team moved to Oklahoma. Basically, the Supersonics were sold to a different owner, a different city and sold because of lack of upgrades and arena payments. There is a rumor that the Seattle Supersonics may come back in 2016 or 2017. I asked Mr. Kupferman some questions and these are his responses.
Do you think the supersonics may come back? Mr. K said yes but as far as we know its an on going discussion between the city and the taxpayers but there is a detained the people want their team back.

Do you think this franchise will be called another name? He thinks yes its a legal issue but yes they're going to be called the Supersonics.

If the supersonics come back do you think they will be better than they already are? He can only guess that he doesn't know its so hard to say right now in the nba they need a superstar to win the class back then it was a team effort but now its just players so his question is are they going to get that superstar.

Who do you think was the best player on the sonics? Gary Payton and Shawn Kemp and his opinion Gary Payton was one of the best all around players hes strong fast smart at least his generation gary payton.
My opinion is that I really want the Supersonics to come back. I really miss them because before they switched to Oklahoma I was one of their biggest fans. And when I heard that there were not going to be a team no more I was scared. I really hope that the Supersonics come back and be better than they were before.
Fighting - Cool, or Uncool?
by Maimouna Traore
Fighting: cool or uncool? Many kids around the world have been in a fight before and for many reasons, but lets focus on West Prep. Some people have many feelings when they are about to fight or when they start to fight like for example: "I am really about to hurt her" or "she can't fight so imma win'' or sometimes they will even think things like "imma about to get beat up'' but that is rare because many girls think that they can fight.   
Sources say that girl fights are more vicious because when boys fight they usually don't want to, but when girls fight they don't want to be seen as the weak one (they have a "rep'" to hold) so they genuinely hate each other and want to hurt each other.
Mostly girls fight about things to gain attention, jealousy, and because of boys. Sometimes girls fight because someone was talking about them or because they were bothering a friend and they want to get together and have a group fight.
In Harper woods high school a fight happened between 9 girls and it took more than 20 police officers to break up the fight the fight had happened because a word on facebook had said that they were going to fight and word spread and then about hundreds of students were there and all 9 students were arrested.
Interviewing questions: (Interviewing: Evasia)
Maimouna: Do you think fighting is cool?
Evasia: I don't think fighting is cool but when I hit someone it feels good and I like drama.
Maimouna: Have you ever been in a fight?
Evasia: Yes and no name.
Maimouna: How do you feel when you fight?
Evasia: I feel like you need to hit that person and say some mean words to them.
Maimouna: Do you think fighting is fun to watch or be in?
Evasia: Its Better to be in the fight because when you're in a fight you all your emotions out but when you watch a fight i admit you can enjoy it alot.
Maimouna: Thank you.       
Friend Groups
by Alicia Acevedo.
Through out school years and out (no matter what grades you are in) kids separate themselves into a specific  group that they fit in.  For example, in west prep academy boys and girls separate in groups like:
Basketball group

singing group

table bangers

skateboarders

emos

Football players

quiet ones( they really don't hang out with anyone)
    Another example would be in the neighborhood or money type. People will separate each other on if they are high class citizen (meaning they have a lot of money), medium class citizen (meaning they have money , but not a lot of money), or low class citizen (meaning they are poor).
Sometimes kids don't even notice they separate themselves until someone points it out to them. But some kids know their group and they know they have separated themselves. At times they all will hang out, like at lunch. But not only will they be in a group of what they do or like, but they also separate themselves in who is their closest friends, or who is their best friends. For example, my best friend group is combined with emo's,skateboarders, quiet ones, and singers.  
Interview questions: (interviewing Ms. Speights )
Do you care what type of people are in your group?(for ex: emo's, skateboarders, etc..)
" Yes, because better conduct"
Have you ever separated yourself from other kids/adults just because you don't like the same thing they like?
"yes, because they might be surtan things that they do that i might not like, they might have bad attitude or behavior"
Have you ever had problems with someone else in another group, best friend group, or "squad"?
"yes"
So you think separating is healthy for a good friendship with someone?
" Yes, but only for positive purposes"
Has anyone ever separated you?
"yes, i don't know why, but maybe because i don't fit in their crowd."
    In conclusion, people separate themselves into groups that they believe they fit in, or they are purposely separated.(Even though they might not like it.)
Teaser for West Prep's Thanksgiving Celebration
by Tyler Jackson
Next week on Wednesday West Prep will be hosting its 3rd annual Turkey Bowl. There will be food and afterwards a student vs staff football game that the students can hopefully dominate again after last year.
Anticipating the Turkey Bowl
by Jeremy Neal
Interview with Mr. Rodriguez
turkey bowl interview questions
How are you feeling how the Turkey Bowl will go?
The staff will leave the students at 0 during the football game
Will you be at the the bowl?
    Yes, definitely
How will you pick the teachers who will play?
The staff will volunteer, the coaches will definitely play
Titan Times November 8, 2014
Football Players and Domestic Violence
By Jeremy Neal
In this year football players have been abusing their wives that lead them to suspension and a fine, and also a form of assault. There has been has been a football players recently hit their wives which is Ray Rice.
Jay Rice is a running back for the baltimore Ravens. Rice has been suspended for two games for beating his wife. Rice spooke on May 23 with his wife Janay Palmer for the first time before being arrested. Rice knocked his wife out cold in the elevator at Atlantic City casino his fine was a suspension of 2 games and 500,000 fine. 
I have Interviewed Mr. Munoz and I ask him do you think these players should get arrested? Mr. Munoz believes that he, if you put your hands on your spouse that's a form of assault.
Do u think it is necessary to hit your wife? Mr. Munoz believes that both men and women should respect each other in their marriage and not assault her partner.
Do you think 2 games of suspension is enough from hitting your wife. Mr. Munoz believes that punishment has to fit the crime and the assault should fit the punishment.
            My opinion is almost the same as Mr. Munoz. I believe that a man should never hit a women and a woman should never hit a man. Especially when those two partners are dating it just not right to put your hand on each other not in any time or and place.
            In conclusion Ray Rice showed a form of assault from knocking out his wife cold. Rice should deserve this punishment and football players or any other athlete or any other man or woman should hit each other
Lunch – the Hunger Zone
By Maimouna Traore
   Lunch, a hunger zone for many students here at west prep and that's a problem and I think we should change that problem. Hunger at school can lead to many problems like if you're hungry in class then its distracting because you can't really focus on what you are doing and then it affects your grade. When you're hungry you likely fidget more and your teachers get mad and that can affect your grade.
   When students get to school they eat breakfast, when/if they want to and then class starts. When transitioning class and when you tune in to what scholars are saying(well not too much you don't want to get caught)sometimes you can hear students say thing like, "I am so hungry" or something like "I can't wait till lunch." So, not only can hunger affect student grades but also when students are really hungry the longer they wait the more hungrier they get. Then, when they get to lunch they finish and are still hungry.
When i interviewed Ms.Baker one of the lunch ladies here at west prep.
Maimouna:Do you think the school lunch time should stay the way it is?
Ms.Baker:Yes
Maimouna:What time should schools have lunch?
Ms.Baker:12.00 to 1.30
Maimouna:Do you think scholars will fidget less with a full stomach?
Ms.Baker:Yes
In conclusion,  if we have earlier lunchtimes then students will (maybe) have better grades.
School drama
By Alicia Acevedo
School Drama, impacts a lot of students' lives, mostly through out middle school and high school. It's passed around by the he said/she said, and the rumors that can stress out these pre-teens and teenagers. School drama is kind of like bullying because people talk about each other and say rude/cruel things to each other, and most of the time its behind there back. They call each other names that might either hurt or offend that person. Drama starts from words!! Then it leads to violence.
Interview Question:
(interviewing Ms.Lelyveld)
Has drama ever affected your learning?
"I try not to let drama affect my learning, because drama is temporary and learning is forever"
Have you ever started any drama about a person you don't like, or just for fun?
"No, because I believe in karma, which means whatever  do will happen to me, so I wouldn't want anyone to start any drama about me just for fun"
If someone ever had drama about you, what were some ways that you overcame it, or dealt with it?
"first I will find out what the person intentions were, Then I'll find out if I actually did something wrong that I need to apologize for, and if the person has bad intentions and i did nothing wrong I will just ignore it."
Have you ever thought to use violence as an alternative of the drama?
"In reality I don't have power over anybody else, so no, I've never tried to use violence as an alternative"
Have you ever been hurt from something that some said or started a rumor about?  
"Yes, but ultimately I know that my real friends wouldn't believe rumors about me."
In conclusion, drama has a big impact on students' lives, and mostly in middle school and high school students. Therefore no one should start drama, or be involved with someone that started any type of drama. Also two wrongs don't make a right, so don't start anything because after that it will come and bite you in the butt, Don't do things that you don't want others to do to you.
Should Criminals go to Prison?
By Enoch Duah
Criminals  must  pay for their behaviors. Especially violent criminals, who ruin homes and hurt people. Some people think prisons are  bad because prison owners make lots of money by putting people in prison,  however because it makes other f their family members, criminals should go to jail.
Violent criminals ruin homes and hurt people. For example, four young men killed a transgender who was born with male gender but now he is identify as a female  .
These four young men are violent criminals. They killed someone, and denied that person's family of a family member. These four criminals, should go to jail. Some people think criminals should not be sent to jail, because the owners of prisons and jails make lots of money by putting criminals in jail. However, despite the money being made, violent criminals must be punished.
Titan Times October 24, 2014
National
Ebola – Is i a Huge Threat?
By Tyler Jackson
So much fear. What for? EBOLA! But is it really to be feared? Ebola can be recognized when someone has a sudden fever, intense weakness, muscle pain, sore throat, vomiting, diarrhea and bleeding.
The way Ebola works is that it takes over the cells so it can mass produce the virus and stop the body from healing any cuts. In this way if you bleed while you have Ebola you won't stop bleeding.
The nurse here at West Prep Academy, Ms. Cynthia says that the number one way to avoid contact with or catching Ebola is to have good hand washing, general hygiene, avoid sick people and not to travel in infected areas. Ms. Cynthia also says she believes Ebola can be cured because we have lots of intellectually rich people and they'll be able to solve our problem. The government administered a treatment to two United States aid workers. Then they said they ran out of the treatment. She said the government probably did run out because it's a new major threat and we didn't
know how much of the treatment would be  needed.
All things considered, should we fear ebola as much as the headlines would lead us to believe?
Christopher Columbus – Hero or Villain?
By Jeremy Neal
America is still debating whether or not we should celebrate  Christopher Columbus day. Some people think Columbus is a hero to be celebrated, but there are many reasons that Columbus can be considered a villain:
The land that Columbus is credited with discovering, was already inhabited, and therefore had already been known to some people.
Columbus stole gold and other goods from the island of Hispaniola (modern day Dominican Republic and Haiti)
Columbus was a brave explorer, but considering the above, is he really a hero? I interviewed Ms. Lelyveld to get her views on the historical figure:
JN: Should we celebrate Columbus Day?
SL: Some Italians have a lot of pride about Columbus so they want to celebrate him.
JN:What Columbus a fraud?
SL: Mainstream history books have misrepresented Columbus, and the Age of Exploration. For example, Columbus is said to have believed the Caribbean was India. To this day, many people call the Caribbean the "West Indies," which means we are just repeating his mistake.
JN: Should we debate whether or not Columbus Day should be a holiday?
SL: Most people appreciate having a day off from school or work, so I'm not sure how many people would argue against having a holiday.
It seems that Columbus was a liar and a fraud. He stole from people, enslaved them, and killed them. We should never celebrate such a man.
Local
Hard Lockdowns
By Maimouna Traore
Do you feel safe at school? How do you feel when you come to school? Sometimes I feel scared, and sometimes I feel safe. When I feel safe I think ''why am I always worried? '' But then when I hear something on the news, I scared all over again.
After the shooting at Sandy Hook elementary school, I began feeling frightened about safety at school. However, eventually a calm set in. In my old school, shortly after the Sandy Hook incident, we heard ten gun shots from the street. My school had a "hard lock down," and that made everyone worried. I admit I was going to start crying out of fear. However, the lock down was lifted, and I went home
Ever since the hard lock down at my previous school, I have been worried about lock downs. I think we should have more lock down drills so scholars can get used to the procedures and be almost experts in drills.
I interviewed Ms. Conyers, a Security Guard here at West Prep Academy. She feels that West Prep Academy has adequate building security, and that all the scholars here are safe. She also agrees with me, that we should have more lock down drills.
Maimouna: What should we change here at West Prep to make security better?
Security guard: Tell scholars to stop fighting it is a problem and it leads to bigger problems.
As West Prep Scholars we must be diligent about our lock down drills, and we must also regulate our own behaviors to keep our school environment safe.
Arts
Who is the Best Spider Man film Director?
By Enoch Duah
Who is the best film director for "Spiderman"?
Sam Raimi is a better director for "Spider Man" than Marc Webb. In Raimi's films, the characters' feelings are evident to the audience, and Raimi sticks to the original Spider Man stories. Webb, however, confuses who the villains are, and even has Peter Parker riding a skate board! Raimi stays true to the traditional stories. Therefore Raimi, not Webb, should be directing all the Spider Man movies.
Titan Times October 2, 2014
School Sports
Basketball Team
By Tyler Jackson
The West Prep Academy basketball team have been champions two years in a row. Now that many of last year's athletes have graduated and moved on to High School, Coach Bereman (aka "Mr. B") has a dilemma. Will the West Prep team be victorious for the third time in a row?
I interviewed Mr. B and some key players for their insights.
Mr. Bereman is a tall, skinny, caucasian, man who's very cool; also he's the dean and basketball coach. He said "I think the team has a really good shot at the basketball championship this year and that they have some really good guards", particularly Chaynce and Josh Brown. In addition to Mr. B's coaching, the team also works with Mr.Ginsburg for pre-season drills and conditioning. "The team is gonna play very different this year, a very fast paced full court game, we'll need to exploit the guards this year a lot". This year he will rely most on Josh Brown because Josh has played for Mr.B for two years and knows what he expects.
Josh and Chaynce are two black 8th grade boys in 801 and 802. They are the same height and very smart. Both are skinny and carry an air that shows leadership, athletic ability, and authority. Josh says "I feel good with Mr.B relying on me most because it makes me feel respected and like a leader. The fast paced game will affect me though because I'll have to play point and be down low getting rebounds. I think we have a shot at the championship because we are superior to most teams except Booker T. middle school". Chaynce says "I feel special because I'm gonna have the ball more often. The different gameplay will not affect me because I always play fast. I think we will win the championship this year because West Prep is the best".
Let's see if the rest of the school and future team can get pumping with this school pride, because according to Chaynce and Josh WEST PREP IS THE BEST!!!
Girls Sports Teams
By Maimouna Traore    
If you were told that you cannot play a sport just because you were a male or female how would you feel? One day when I was walking down the hall I saw a notice that said BOYS BASKETBALL TEAM. I thought it was unfair because I know  many girls who play basketball like a pro. At recess I saw a female student playing basketball with the boys.  At first, I thought she was going to lose, but she proved me wrong when she beat all the boys. When a girl or boy is told they can not play a game just because of how they look its called discrimination, and discrimination is not a good thing. 
I have been discriminated against lots of times. One day I was getting on the bus without paying. The driver called me back and asked ''how come you did not pay?'' I explained that because of my age I was not required to pay the fare. The driver looked at me like I was crazy. He was obviously discriminating against me because of my height. He said "if you are taller than 2 feet then you have to pay." I was so angry that he was discriminating against me. I even wrote an essay about it, to express my feelings. Just as the bus driver discriminate against me due to my height, some girls are being discriminated against because of their gender. Girls can be great basketball players, so why aren't they invited to join a sports team?
My mother always told me "you can be what you want to be." If  anyone tells me I cannot do something, I will prove them wrong! What would you do if you were told that you could not play a sport? Would you give up and do something else or would you notify a parent at home to come to school and talk to the Principal? When I asked some of my own classmates at gym they said they would tell their parents. Just imagine a world without girl sports players.
Would you feel great or awful?
National Politics
The New United States Leader
By Enoch Duah
In the year 2016, a new President will take over the United States of America. A good president will make the United States more successful so we can live in peaceful communities. A good President will be re-elected, so he will serve for a total of 8 years. A good President will lead to better schools and less bullying in our country. I interviewed Mr. Washington,the Principal of West Prep Academy. Mr. Washington has lots of knowledge about history, and about previous presidents of the United States.
ED: What makes a good president?
CW: You have to know about your country, you need be make some decisions, work with everybody not just the people who voted for you.
ED: President George Bush was money driven, Obama may care more about the community. Do you think we should have more black presidents? Why or why not?
CW: Our Leaders should reflect our operation, we should have all races and both men and women.
ED: How can the next United States President make the whole world safe?
CW: That is hard because most of us want different things. We as a nation, have to start acting like global citizens, and stop acting like we are better than everybody else.  
I hope the next President of the United States will indeed work for all people in this country, to help make the nation more successful. What do you think makes a good president?
Police Brutality
By Jeremy Neal
Police are abusing their power against black people. All over the United States of America, policemen have been shooting black people. In the year of 2012, more 95% of people killed by police, were black, and less than 5% of those murdered by police were white. What do police men have against black people?
Some recent high profile cases of police brutality (or security guard brutality) include Eric Garner who was murdered by police in Staten Island, Trayvon Martin in Florida,  Mike Brown in Missouri, and John Crawford in Ohio.  Trayvon Martin was shot by a local security guard for wearing a hoodie. John Crawford was shot for having a toy gun in Walmart. 
 I interviewed a Security Guard a to see her opinion about this issue. She said,
They're shooting blacks for no reason without asking questions. They're scared and don't know how to deal with blacks. Some people put their hands up to show they don't have a weapon, but they are getting killed anyway.  
Police should only use their weapons if it is absolutely necessary. Police are thinking about black people the wrong way, and that is why some police have the audacity to use their guns against us. Police are supposed to help us, not kill us. Some kids wanted to grow up to be policemen, but now children are changing their minds, because they don't like that policemen misuse their power.
Policemen who murder innocent black people have too much power, and this is causing a crisis in the United States.